Enterprise-Class Servers with
A Personalized Touch
Bespoke Customizability
24/7/365 Support
Xeon, Ryzen, & Epyc Power
Blazing Speeds
Experience high performance on our wholly-owned infrastructure, backed by 24/7 support staff and our team of infrastructure geeks. Pick a "ready-to-deploy" virtual or bare metal server, or reach out to us for bespoke custom solutions — all at honest, reasonable pricing.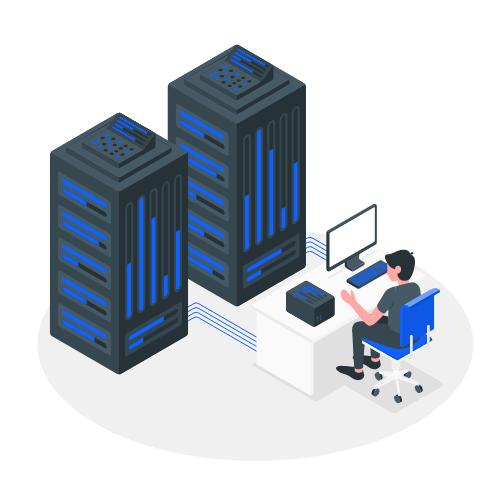 Why Chef Servers?
Our infrastructure is built upon our vast experience and resources — leverage it for your success.
Ready-To-Deploy Server Plans
All of our servers are located in our own datacenter cage in Ashburn, VA.
Virtual Server
AMD EPYC 7662 CPU
Up to 16 vCPU Cores
Up to 32GB RAM
Up to 250GB NVMe
10G Port
Ashburn, VA datacenter
Bare Metal Server
$114.00
/mo starting price
Single or Dual Intel E5 Xeon CPU
Up to 28 cores/56 threads
Up to 192GB RAM
Up to 1TB SSD
10G Port
Ashburn, VA datacenter
In 2019 I read some chatter about Chef Servers. I purchased my first Chef Server in September of 2019 and have been with them til' this day. I now run their bare metal in Ashburn. Speed was competitive with most companies that offer bare metals. Price was great for the specs it came with. Best thing about Chef Servers is they are very responsive when issues do arise. Don't get me wrong things happen that are out of peoples control. But any issue i had, a quick ticket or dm and it was solved. If chef wasnt getting the job done I wouldn't have continued to use their products for so many years. Def a game changer.
Chef Servers has a very dependable product. I have enjoyed both competitive pricing along with performance that has created a relationship that I believe we both benefit from. Although the product speaks for itself I really feel like the team is fully vested in making sure the consumer get's it's best product. Very happy long term user and I will continue to utilize Chef Servers because the performance and price make it well worth the investment.
At first I would bounce around between different server providers solely looking for the best price. But since choosing Chef Servers I now understand why I have not switched since. Consistent performance on powerful servers that fit my needs. Great customer service that is very responsive as well!
I have personally used Chef servers for several years, and I have found them to be 1 of, if not, the best VPS providers out there. They are easy to set up and use, and you can get your own dedicated resources, including CPU, RAM, and storage, and to customize it to meet your specific needs.
ChefServers is also known for their exceptional service. They always go above and beyond to ensure that their clients are satisfied.
If you are looking for a trustworthy VPS hosting provider, I would highly recommend ChefServer. It is a small investment that can provide a significant return in terms of peace of mind and online freedom.

Been using Chef server since 2020. Chef Sever constantly looking for improvement and cost efficiency for their customers. The owner always reply/help in a timely manner. Relationship and quality are what they value the most they are the core of their business value. They never leave people hanging with any server issue and take responsibility to make the product better. 100% the server provider I will keep using!
Since I have been with Chef Servers about 5 years now my overall experience has been great.
The staff go above and beyond to help me with any situation.
They are very professional & courteous. If you want to step up your game this is a good place to start.
I've have had more success & faster speeds since I been with Chef Servers. They have competitive prices & a discord community like no other. Don't sleep on Chef Servers, they're amazing!